Skip Bin Hire Lake Macquarie for rubbish removal in Charlestown, Warners Bay and Belmont
Skip Bin Hire >> New South Wales >> Lake Macquarie
R
Best Price Demolitions
Ross Davis
Very efficient and accommodating. We will be using BSW&R again.
R
Best Price Demolitions
Ross Davis
Very efficient and accommodating. We will be using BSW&R again.
R
Best Price Demolitions
Ross Davis
Very efficient and accommodating. We will be using BSW&R again.
G
Help befitting a first time user
Gwen Raglus
Thank you, Sarah, for your help to work out what was needed and take my booking over the phone. Good experience all round.
T
209 Watkins Road Wangi Wangi
Trevor Appleby
Service wasn't excellent delivery was timely and steve the driver was friendly and professional
K
Keith Hughes. 4m3 home skip
Keith Hughes
Easy transaction
Friendly driver
Delivered on time
Picked up on time
Perfect service
A
3m bin skip
Adrian Simon
Skip delivered on time as arranged with no fuss. Excellent
Skip Bins Lake Macquarie delivering skip hire for Rubbish Removal
Skip bins in Lake Macquarie may be hired online through our site, where we offer you the greatest choice of in the Hunter Valley. These services are provided by partner depots and we are all keen to win not only you business but positive feedback on our rubbish removal services. As we focus on positive consumer feedback, you know our partners in Lake Macquarie providing skip bin hire services are reputable and professional. So no matter if you need a skip for a garage clean out or a renovation, Bins Skips' is the place to find your skip bin in Lake Macquarie.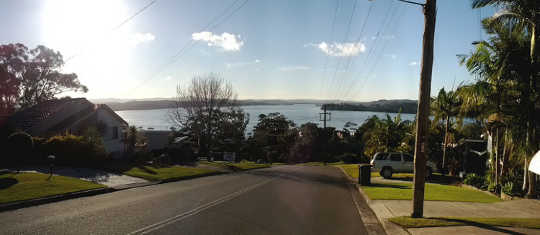 An Excellent Service for booking Lake Macquarie Skip Bins
To book and pay for hiring a skip bin on our site takes just 4 easy steps. So when you need a skip, Bins Skips' is your one stop shop for all your skip hiring and skip bin needs in Lake Macquarie regions (or suburbs). To check out our skip hire charges and availability is simple. You just have to enter three fields of information into the panel to the top right (Get Prices instantly):
Delivery suburb

Waste type

Amount of waste
Then click the "Get prices" button and we will give you a shortlist of available services and details of their available delivery days, bin type, weight allowance so you can pick the right bin.
The Lake Macquarie region is part of the Central Coast Skip Bins area and is located just south of our Newcastle skip bin delivery area. The Lake Macquarie region includes Toronto, Charlestown, Belmont, Glendale and Cardiff. It also includes delivery of skips to the following suburbs;Morisset, Fassifern, Fennell Bay, Rathmines, Balmoral and Edgeworth. Residents of Swansea and Caves Beach can also hire skip bins from our partners in Lake Macquarie, happily delivering skips to our customers in Dudley and Redhead. Skip bins are available in areas surounding Glendale, Cardif, Belmont, Toronto and Charlestown. If you are unsure why not use our skip bin hire wizard to see if services are available in your area.
Frequently Asked Questions about Skip Bins Lake Macquarie
What skip bin sizes are available around Lake Macquarie and the Hunter Valley?
Bins skips' offer a wide range of types and sizes of bins in the Lake Macquarie area to meet all you rubbish removal needs. Here are a few examples of the bin sizes we have available.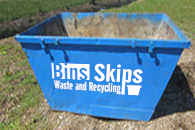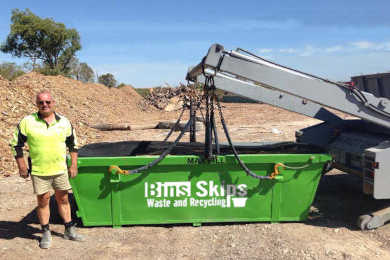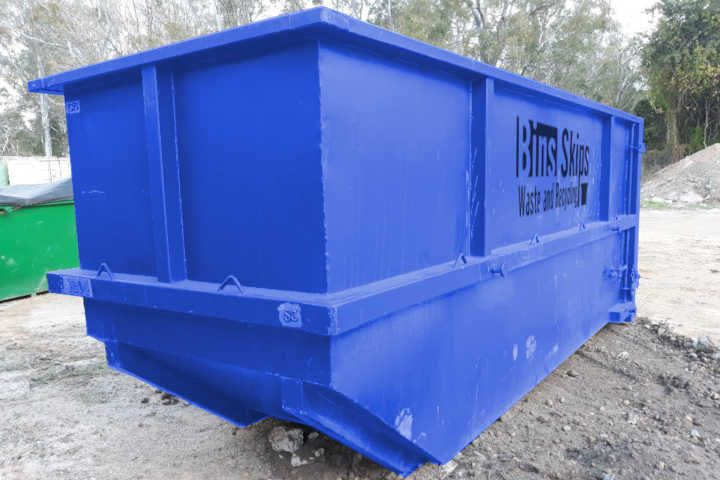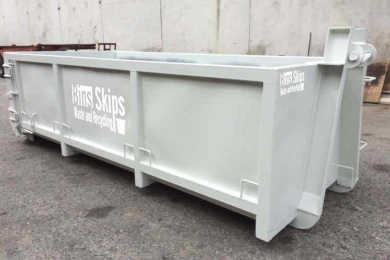 What are skip bin weight limits?
When it comes to the disposal of waste the skip hire company has to pay for the waste disposal usually by the tonne at the landfill facility. Current tip prices are increased every year by at least the general CPI as a result of state government waste levies and other expenses like fuel and wages. To minimise the price of skip bins many bin hire companies allow a given weight of tipping in the price of a bin. Here at Bins Skips we make sure you know it there are weight limits associate with the bin you are hiring and what additional fees will be incurred for any extra weight of waste placed in the bin. The use of weight limits often means that skip bins are more cost effective as you are not subsidising someone else heavy waste disposal.
How soon can a skip bin be delivered?
We will always try to deliver your skip bins to meet your needs although this can be made a little challenging given the geoography of the Lake Macquarie area (there is a lake in the middle of it). We often get asked about same day deliveries and the are posibble if you make you bookings earlier in the day (say before 10:00 am). It is not possible to guarantee same day delivery so you we always suggest that you book your delivery and give at least a day or twos notice to avoid disappointment. The delivery time many customers enjoy in suburbia can be as little as an hour or two. In rural area and around Lake Macquarie this can be double because of the extra travels distances necessary. If you want urgent same day delivery give us a call and let us confirm the likely delivery schedule for your bin.
What waste types can be placed in a skip bin in the Lake Macquarie area?
All sorts of waste types can be place in a skip bin including:
Recyclable materials like:

Bricks

Concrete (or concrete products like roof tiles or concrete pavers)

Clean-fill or soil

Green waste
General waste

Heavy general waste that contains materials like brick, concrete, tree stumps mixed in with other general waste (building materials and packaging)

Light general rubbish like household rubbish such as furniture, clothes, cardboard and other packaging
Certain waste are not permit in skip bins and these include:
Hazardous materials like asbestos

Food waste or rotting organics

Liquids like wet paint, oil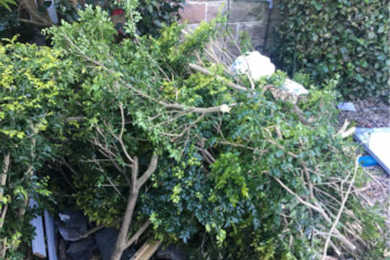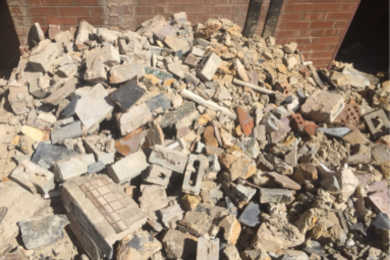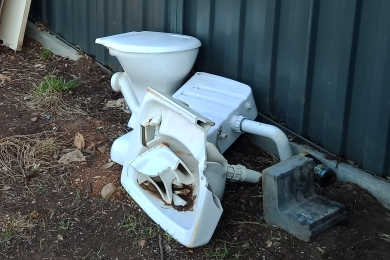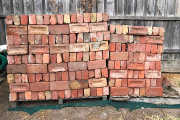 Is a council permit needed when placing skip bins on Lake Macquarie Council property?
In the Lake Macquarie Council areas the local council requires that applications for council permits are organised by the skip company delivering the bulk waste bin. Lake Macquarie City Council permit skip bins to be placed on the footpath, grass verge, road or carriageway if certain conditions are met. The council permit allows bins upt to 7 metres long. On a footpath or grass verge the bin maybe up to 2.5 metres wide. On a road or carriageway the bin can be upto 1.7 metres wide and must not protrude into a traffic lane or impede the flow of water in the gutter. The cost of the permit is in the region of $150 including council fees.
Please note that when a skip bin placed on public land it is the respoonsibility of ther hirer to make sure all waste is contained within the bin and that no waste spilsl onto the public land. This means that if a third party dumps waste in or next to you bin you become responsible for the disposal of that waste at you cost. This is a good reason to make every effort to have a skip bin placed on your own private property.
Are bins with lockable lids available?
Traditional skip bins don't usually have lockable lids. The bins you see with lockable lids are usually front lift bins that are delivered and emptied by different sorts of trucks (not skip bin trucks). Front lift bins are considered commercial bins that are often used for trade waste that includes food waste from large cafes or resturants. The other bins that have lids are mobile skip bins that are large trailer based bins. Mobile skip bins
What Bin Size is best for a Bathroom Renovation?
Frequently, builders and plumbers hire a 3.0m³ Skip Bin when renovating a small bathroom. If your bathroom is larger and/or if you have a lot of cabinetry then you might need a larger bin. The best waste type for a bathroom renovation is a heavy general waste skip bin.
How do skip bin prices compare in the Lake macquarie regions?
The price of skip bins in Lake Macquarie suburbs is on a par with suburbs in other adjoining local goverment areas like the Central Coast, the Hunter Valley or Newcastle. A 3.0m³ Skip Bin for Light General Waste costs about $400 to $450 on the central coast while the around Lake Maquarire the same bin is about $25 to $50 les.