Skip Bin Hire Wingecarribee, Bins for Bowral, Moss Vale & Mittagong
Skip Bin Hire >> New South Wales >> Wingecarribee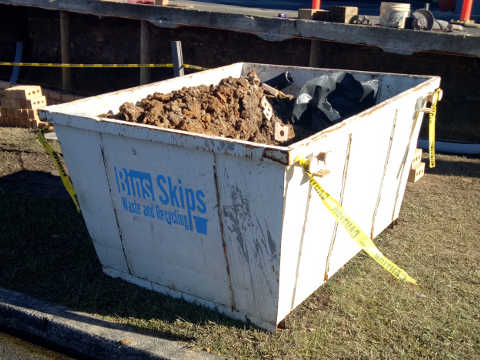 Bowral Skip Bins Delivering for Moss Vale, Mittagong Bundanoon & Hill Top
To get your choice of Skip Bins for waste and recycling in the Southern Highlands (Wingecarribee) all you need to do is a search on this website. It has never been easier, with one search you can get a choice of services for different size skip bins and large hook-lift bins in your chosen suburb. All you do is enter your chosen delivery suburb (like Bowral or Moss Vale) into the dark blue panel to the top right, titled "Get Skip Bin Prices for Wingecarribee Now". Select the Type of waste you have and the amount of waste and then click on the orange "Get Prices" button. (Clicking on the title takes you to a search page that has detailed explanation of how to use the search tool).
Southern Highland Skip Bins Tips
Our Skip Bin services are best used when you have larger quantities of waste or rubbish, like more than 2 cubic meters of waste and/or if you have short timescales to meet. Our bins in the area range i size form 2.0m³ (cubic meters) to 15.0m³ (which is an industrial sized bin good for ware-houses or shop fitting projects). Skips and bins can usually be delivered within 24-hours of booking within business hours (7:00 am to 5:00 pm on each weekday.
Waste removal for all types of Rubbish
We have skip bins for all sorts of waste removal and disposal including:
Green Waste Skip Bins for plant and tree cuttings
General Light Waste skip bins for household, commercial or small business rubbish
Heavy General Waste for construction and renovation waste
Save Skip Bin Money by using your Wingecarribee Council Waste Seervices
From time to time it is possible to save money rubbish removal and recycling by using free NSW council services in Bowral and the Southern Highlands. Wingecarribee Council are keen to help you save money by providing some great free recycling services in the NSW Southern Highlands. Watch their informative video below to see how to sort the waste from the recycling.
Wingecarribee Council also offers a hardwaste collection service twice a year for residents for a small charge ($87.00 (there is a 1% surcharge for credit cards) applies to each collection in 2020).