Skip Hire in Maryborough - Quick and Easy Search, lots of choice of skip bin services
Skip Bin Hire >> Queensland >> City of Maryborough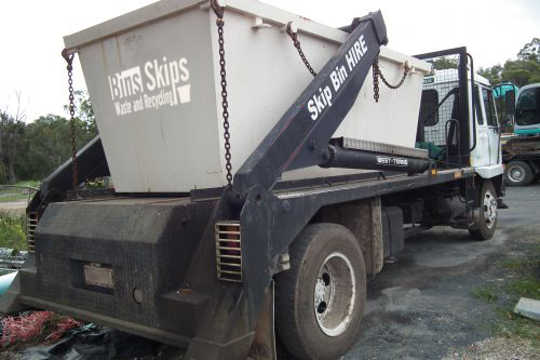 Looking for Skip bins in the City of Maryborough? We have skip bins that may be hired online through our quick and easy to use website where we offer you the best choice of skip hire services in City of Maryborough. These skip bins and associated services are provided by our partner service providers. Because we focus on positive consumer feedback, you know our partners in the City of Maryborough will be providing skip bin hire services that are reliable and reputable. So regardless of what your next project is, no matter if you need a skip for a garage clean out or a renovation, Bins Skips Waste and Recycling is the place to find your skip bin in the City of Maryborough.
The City of Maryborough has become a district within the Fraser Coast regional council (in 2008). To book and pay for hiring a skip bin on our site takes just 4 easy steps. Go to any page on the Bins Skips website and enter your suburb in to the search tool. Select the type of waste you have and the size of bin you want and click Search. In no time at all we will give you a list of skip service that match your requirements so you can pick the skip that suits. So when you need a skip, don't waste your time calling skip companies, check out what is available online first. Bins Skips is your one stop shop for all your skip hiring and skip bin needs in Maryborough.
Fraser Coast Council Services in what was the City of Maryborough


The local Fraser Coast council provides has a number of waste and recycling resources and provides domestic residents with wheelie bin garbage removal services on a weekly and\/or fortnightly basis. Weekly general rubbish and fortnightly recycling collections are provided by Council in most areas in and around Maryborough. The Fraser Coast Council in Maryborough is committed to increasing the reuse and recycling or materials and reducing waste to landfill. To this end the council provides Maryborough residents with a loyalty card for taking Green waste to their transfer stations. Every time a Maryborough resident dumps a load of green waste, your loyalty card will be stamped and on your eighth visit, you will be given a CUBIC METRE of mulch to take home free. The Fraser Coast Council does not provide any bulk pick up services for green or bulk waste so residents will need to look to commercial businesses for skip bins services.

Skip Bin Choices
In and around Maryborough there is a good choice of skip bins for residents to dispose of bulky house hold items, green waste, renovation waste and waste from building projects. Maryborough residents have a choice of bin types available as there are operators who deliver marrel skips bins and hook-lift bins.
Maryborough Marrel Skip Bins are available for small and medium domestic and commercial jobs, for anything from cleaning out the garage, clearing out a house or giving the garden a good spring clean.
Maryborough Hook-lift Bins are also available for domestic and commercial jobs. Hook-lift bins are good for larger jobs involving heavier materials. Landscaping projects and building project often resulting in the need for heavy waste disposal and a hook lift bin is easy to load because of the large opening door at the rear of it.