Pine Rivers Skip Bin Hire Delivers North Lakes Skip Bins to Kallangur, Albany Creek & Warner
Skip Bin Hire >> Queensland >> Pine Rivers Skip Bins
Bins Skips Waste and Recycling Brisbane
M
Easy
Mark Caroline
Booking was easy and online chat helpful when selecting a nine size and type.
A
skip delivery
Andrew Gillon
easy to order/will use again
A
Dayboro Show Society
Alison Taylor
Organising the bin for delivery to our showgrounds was a fairly simple process.
Delivery was swift and collection was also done in the appropriate timeframe.

Would use again and recommend to others in need of skip hire.
S
Great on time service
Simon Fogarty
Great on time service
S
Great service every time
Simon Fogarty
On time delivery and pick up. Excellent service
S
Prompt and quick to arrange
Simon Fogarty
Great service and easy to arrange
S
Prompt and friendly service
Simon Fogarty
Easy to arrange, prompt and courteous. Will be using again.
G
Will do it again soon
Garry Mitchell
Nothing went wrong, the delivery guy was very friendly and helpful and the online booking process worked great! All in all there is certainly nothing to complain about indeed I can only praise the system and will therefore be doing it againg soon.
S
Very happy
Simon Fogarty
Prompt and easily arranged delivery. Will definitely use again.
D
Good to complete Job!
Deidre McArtney
Not the best start to hire, but, this was due to the supplier. They didn't note the clear No.5 on my letterbox and delivered across the road. In fairness they were delivering the day prior. Thankfully this was resolved the next day in reasonable time. Unfortunately it produced a bit of angst on Friday afternoon/evening as I had to then phone/email/txt to rectify the problem (as well as approach neighbour I didn't know) when I needed to sort dinner with a friend coming over.
Still, great to have jobs complete and the last time I used Bins Skips I had no prob at all.
D
Happy with Service!
Deidre McArtney
Very happy with the service provided. They came early as requested, positioned skip well and picked up on time - would recommend to anyone looking for reliable skip people :o)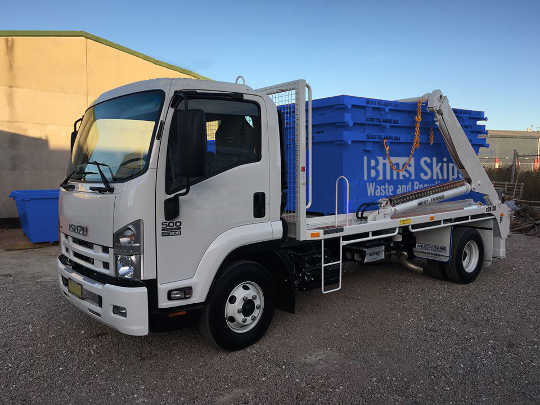 Bins Skips' delivers skip bin hire to Pine Rivers suburbs and the surrounding area of Moreton Bay north of our Brisbane skip bin delivery area. We offer you our customer the best choice of skip hire services in Pine Rivers and because we source local partners who deliver great service. You know that our partners delivering skip bins in Pine Rivers are reputable because we are focused on receiving positive feedback from our customers. Whatever the job, big or small, we strive to give you the choice of bin hire in Pine Rivers that you deserve. On matter if it is a garage cleanout or garden cleanup we have the right skip bin for delivery in Pine Rivers.

Our Pine Rivers skip bin hire delivery area is located north of Brisbane (where skips are also available) and includes the entire Moreton Bay district (Pine Rivers, Redcliffe and Caboolture). Our skip bin partners who deliver to Pine Rivers can deliver to the suburbs of:


Suburbs

Postcode

Skip Bins North Lakes
Skip Bins Kallangur
Skips Bridgeman Downs
Skip Bins Mango Hill
Mini Skip Bins Griffin

4509
Suburbs

Postcode

Mini Skip Bins Eatons Hill
Skip Bins Albany Creek
Skip Hire Warner
Skip Bin Hire Petrie
Skip Bin Hire Ferny Hills

4509

Suburbs

Postcode

Hire Murrumba Downs
Skip Hire Bray Park
Skip Bin Hire Strathpine
Skip Bin Bridgeman Downs

4509