Skip Bin Hire Redland delivering to Alexandra Hills, Cleveland & Thornlands
Skip Bin Hire >> Queensland >> Redland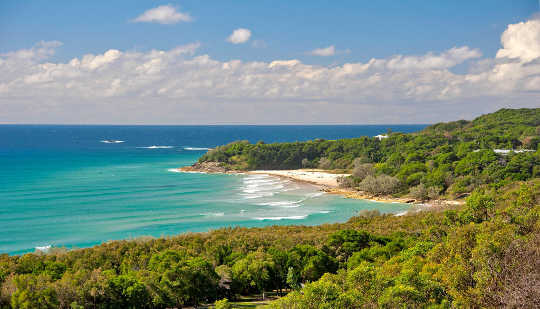 Skip Bin Hire Redland
Hire skip bins online using our website where we give you the greatest choice of skip bin hire Redland. Hiring a skip bin is a great way to get rid of unwanted rubbish or waste. With skip bins you decided when you want delivery of the bin, and then you get upto 7-days to put you rubbish in the bin before it is taken away. Skip bins are an easy way to get organinsed to get rid of you rubbish without an invasion of your private space. Our priority suburbs for services are:
Skip Hire Capalaba
Skip Bins Alexandra Hills
Skip Bin Victoria Point
Skip Bin Hire Cleveland

Skip Hire Wellington Point
Skip Bins Thornlands
Skip Bin Birkdale
Range of Skip Bins
Our range of skip bins start from 1.5m³ and grows from there up to 35.0m³ (which is a large hook bin about the size of a container). Our skip bins are suited to many different needs or services including:
Rubbish removal of green waste (makes weekend garden clean-ups a breeze)
Commercial rubbish disposal from factories, office and warehouses
Building and renovation waste disposal with bins with doors
Household waste and rubbish at competitive prices
Asbestos skip bins with doors and ramps for easy loading and disposal of asbestos
Skip Bin Sizes
Our Skip bin sizes include:
1.5m³ Skip Bin
4.0m³ Skip Bin
8.0m³ Skip Bin
12.0m³ Skip Bin
23.0m³ Skip Bin

2.0m³ Skip Bin
5.0m³ Skip Bin
9.0m³ Skip Bin
15.0m³ Skip Bin
25.0m³ Skip Bin
3.0m³ Skip Bin
6.0m³ Skip Bin
10.0m³ Skip Bin
20.0m³ Skip Bin
35.0m³ Skip Bin
Redland skip hire services are provided using partner service providers who are local to your area. Our local services provide for affordable commercial services that are competitive and affordable. Together we are focused on our customers and receiving positive feedback and earning your customer approval. Wherever you need a skip bin in Redlands, we have a bin to suit your needs and customer service to blow your socks off. So whether it is for a garage clean-out, household home renovation, garden cleanup or a garden party, Bins Skip is the best place to find your next bin hire in south east Queensland. You can book and pay online for your skip bin hire Capalaba Qld anytime on our site, it takes just a few minutes. Our business hours are 7:00 am to 5:00 pm Monday to Friday.
Help with Skip Bins
If you need help selecting the right size or bin or the best waste type phone our staff for help and a quote. It would also be our pleasure to send you a written quote of our competitive prices in case you have to submit them for approval or discussion with others.
Skip Bins Service Area
Our Redland skip bin delivery area is located south east of Qld. Our partners happily deliver skips to Thorneside, Alexandra Hills, Ormiston, Cleveland, Thornlands and Capalaba. Skips can be hired in Sheldon, Birkdale, Mount Cotton and Redland Bay without any fuss. Use our easy skip bin hire service to find, book and pay for your next skip in South East Qld and surrounding areas including Brisbane skip, Logan and Ipswich skip bin hire for waste removal.
Frequently Asked Question for Redland Skip Bins
Is Same Day Delivery of Skip Bins Possible?
Same day delivery is of skip bins is available for customers that book before 9:00 am. So don't waste time or wait around for hours, pick up the phone and call. Always remember that for urgent bookings it is always best to call our staff to make your skip bin hire booking. If you are short on time you can also send us a contact request with your questions or request for prices. Turn around of contact request is usually within 24 hours (or less on a good day).
What do rubbish skip bins Cost?
The price of rubbish tipping has increased a lot over the last 3-years with the introduction of the Queensland Waste Levy. This has lead to an increase in the price of skip bins. As with any business we want to offer competative prices and so our best priced (and most popular service) is a 3 cubic meter bin delivered to Capalalba is $280 on a five day hire for the removal of household light general waste.
Skip Bin Alternatives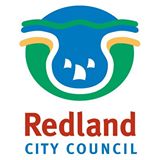 The Redland area is service by a small number of rubbish removalist businesses if you are looking for hands on help. These are usually handymen with UTEs or small trucks who are ready and waiting to load your rubbish by hand. For those who are more hands on and have time to spare you can load your car and trailer and visit the Redland council's waste transfer station at Birkdale or island locations. Redland City Council provide Green waste bins as an additional service available for residents using wheelie bins. For Bulk waste services council does not provide such services and relies on privately operated businesses to provide skip bin services.

The easy option is to use Bins Skips website to find your next skip bin. This will give you a choice of local skip bin companies and Brisbane Skip Bin companies that service the Redland Region. Our business office is ready for your phone call on 07 3503 6769.