Skip Bin Hire Busselton Skip Bins for Dunsborough Broadwater & Yalyalup
Skip Bin Hire >> Western Australia >> Busselton
Bins Skips Busselton
J
Wildberry Springs Estate
John Durack
Took details efficiently and effectively without any mistakes.
J
Good to deal with
John Nairn
Excellent
D
Easy peezy
Dana Anderson
Rates and sizes were easy to see on the website. Easy to order (except I couldn't get it next day, which turned out not to be a major issue) and pickup done within 3 days. No hassle at all.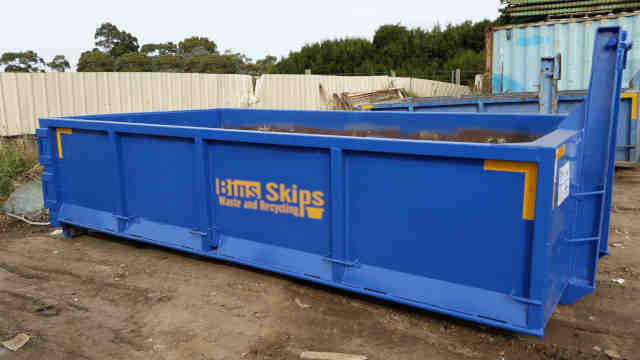 Skip bins across the Busselton and South West Region
Skip bins in Busselton may be hired online through our website where we offer you thegreatest choice of skip hire in Busselton. These services are provided by partner service providers and because we focus on positive consumer feedback, you know our partners in Busselton providing skip bin hire services are reputable. No matter if you need a skip for a garage clean out or a renovation, BSW&R is the place to find your skip bin in Busselton. To book and pay for hiring a skip bin on our site takes just 4 easy steps. So when you need a skip, Bins Skip Waste and Recycling is your one stop shop for all your skip bin hiring and skip bin needs in Busselton.
Skip Bin service made easy to find and book for your suburb
To find a skip bin to be delivered to your suburb in the Busselton region is easy. All you need to do is fill out the fields in the panel (Get Prices Instantly) to the top right. Enter you chosen suburb like West Busselton, Dunsborough, Broadwater, Geographe where you want the bin delivered. Next select the waste type for the rubbish to be removed or recycled and the volume (quantity) of rubbish you have to be removed.
Frequent Questions about Bin Hire Busselton wa 6280 & the South West region
What wastes can be placed in skip bins?
Skip bins are ideal containers for rubbish removal as they can be used for most non-hazardous wastes (and even one hazardous waste being asbestos). As skip bins are made from steel they are rugged and can withstand the knocks and bashes that come from being used for bricks, concrete, sand, and other building materials.
To make it easy to slect the right type of skip bin to hire thay are given a waste category. Here is a summary of our waste categories:
Light General Waste

Heavy General Waste

Asbestos

Green waste

Recycleable materials:

100% Concrete

!00% Clean fill for soil

100% Masonry

Bricks and Concrete