Sydney Skip Bins for the Eastern Suburbs & Botany
Sydney >> Botany Bay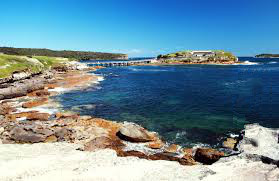 Get great rates on your
skip bins
in Botany Bay and find out how we can help you find the best service to meet your individual needs. We hire the largest range of skips with various shapes and sizes so we can get the right skip hired for you. You can book at your convenience online and be confident that your
skip hire
in Botany Bay will happen without any bother at all.
Botany Bay is located just south of the Sydney CBD and is part of the greater Sydney area where Bins Skips' offers services though this website. The Botany Bay Council area includes Eastlakes, Mascot, Botany, Rosebery and Banksmeadow. Botany Bay council offers a free kerbside pickup service to residents of their Sydney Council area approximately 4 times a year. Specific dates for this service are not announced publicly however areas to be serviced are letterbox dropped one week prior to the collection.
Skip Bin Permits
If skip bins are to be placed on private property any skip bin company can legally deliver you a service. Skip bin companies operating in the Botany Bay area must register with the council where they will be placing skips on public property. For any skip bin to be placed on public roads the skip hirer must first be registered and notify the council within one working day. The council requires skip bin companies to pay a deposit to register with them which is used to fix roads where the placement of a skip has damaged the roadway. Bins can only be placed in areas where parking a vehicle would legal and where it does not stop accessibility to utility services or obstruct pedestrian or vehicular access to premises.
Skip bins which will be placed on public property must be no greater than 3 metres in length and 2 metres wide. The supplier should also have their 24 hour contact number available on the container as well as their name and address clearly marked. The skip should be clearly marked with reflectors so that it is visible at night.
Like many inner Sydney suburbs there are no Sydney Skip Hire companies actually located there. Sydney Skip Bins delivered to Botany general come for the inner western Sydney Suburbs.