Skip Bin Hire Campbelltown New South Wales is Easy & Online
Bins Skips Waste and Recycling Camden & Campbelltown
S
Good prices and easy to use
Scottey hickson
Good prices and easy to use
C
Skip bin
Cindy Brake
On time. Friendly.
P
Service
Peter Winch
Good service and very helpful
P
Service
Peter Winch
Good service and very helpful
A
Excellent
Addallah Addallah
Excellent
A
Skip Bin Review
Adam Buttigieg
Contacted the company and they answered on he first call and answered all of my questions and booked it in a few days in advanced. Communication was great and there were no added frees. $295 was very competitive
A
well got the bin promptly
Anaa Del Monaco
bin size required on weekend in a hurry due to renovations and was able to get one delivered a couple of hours later and service was friendly and efficient
W
Excellent
Wayne Bowers
Great service.Price was reasonable as well. Would recommend.
G
Phantom of Skips
Gavin MacRae
Excellent
F
Reliable
Frank Nessi
Great service from the girl on the phone. She went out of her way to get ot there within 2 hours
H
Great Service
Helen Ross
Great Service, quick reliable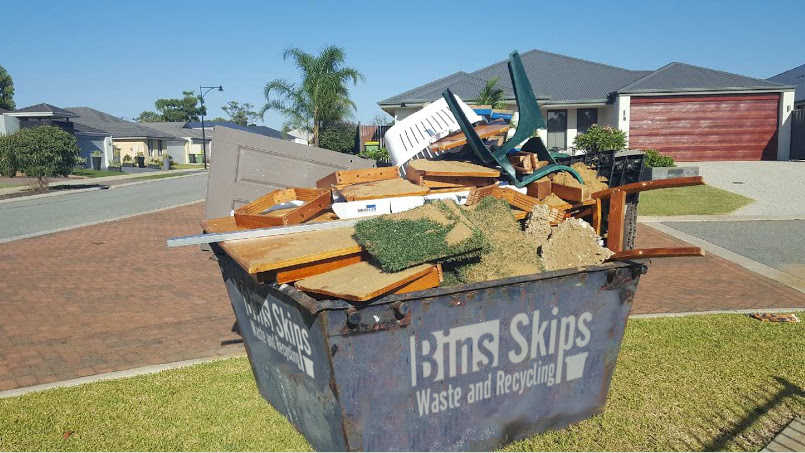 Skip Bins Campbelltown for deliveries to Ingleburn, Maquarie and Minto
Skip Bins Campbelltown may be hired online through our site where we offer you the greatest choice of skip hire in Campbelltown. These services are provided by partner service providers and because we focus on positive consumer feedback, you know our partners in Campbelltown providing skip bin hire services are reputable. No matter if you need a skip for a garage clean out or a renovation, Bins Skips' (Bins Skips Waste and Recycling) is the place to find your skip bin in Campbelltown. To book and pay for hiring a skip bin on our site takes just 4 easy steps. So when you need a skip, Bins Skips is your one stop shop for all your skip hiring and skip bin needs in Campbelltown.
Available Skip Bin Sizes in the Campbelltown Area
Bins Skips' has a range of skip bin sizes available in the Campbelltown area. Most bins 4m3 or more have a rear door for easy loading using a wheel barrow or walking in.
2m3 mini skip - 1.5m W x 1.8m L x 0.9m H
3m3 mini skip - 1.8m W x 1.5m L x 1.2m H
4m3 skip - 1.5m W x 3.7m L x 0.9m H
6m3 skip bin hire- 1.5m W x 3.7m L x 1.2m H
10m3 skip bins - 1.6m W x 4.4m L x 1.6m H
12m3 skip bins - 1.8m W x 4.4m L x 1.6m H
15m3 skip bins- 2.2m W x 6.0m L x 1.5m H
20m3 cubic metre hook-lift bins - 2.2m W x 6.0m L x 1.8m H
25 cubic metre hook-lift bins - 2.2m W x 6.0m L x 2.1m H
These skip bins come is various styles including:
Solid Marrel skip bins
Marrell Skip Bins with drop down door or ramp
Marrell Skip Bins with cut-away end
Hook-lift bin with barn door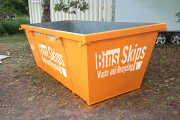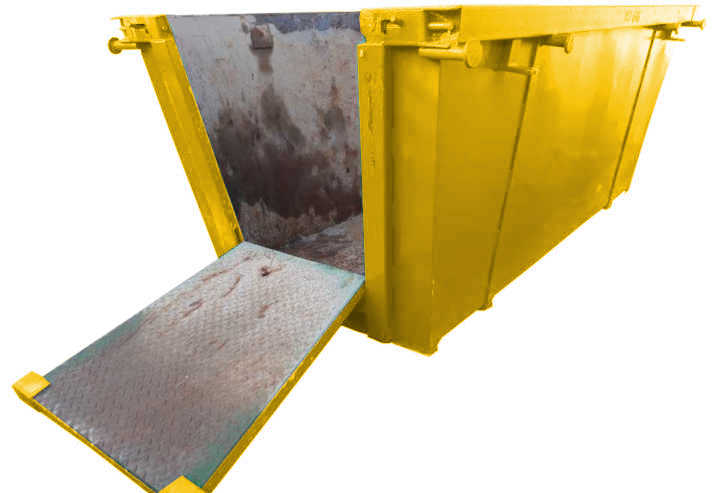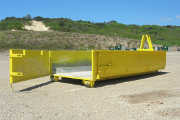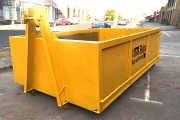 Actual dimensions and price may vary between suburbs depending on the supplier and skip bin sizes available. Please consult the results page when you search for a skip bin in the Campbelltown to ensure the bin has the dimensions you require. If unsure please call us on (02) 4605 9938 for a personalised service.
Waste Types available in Campbelltown Area
We are often asked what waste type someone has. Usually it is quite simple to determine waste type. If you have a mix of different rubbish you will have either general light waste or general heavy waste. The difference between these waste types is that the heavy waste will have heavy materials like bricks, concrete, soil, large tree trunks or stumps or simlar waste mixed with other household or builing waste. There working out what you need for waste disposal does need to be hard.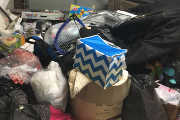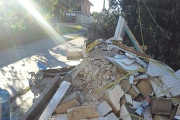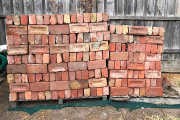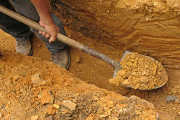 Campbelltown Skip Bins Service Area
We have delivery runs visiting Blair Athol, Eagle Vale, St Andrews, Denham Court, Eschol Park, Ingelburn, Macquarie Fields, Minto, Leumeah and Glenfield one or more times a day. This alows us to provide great prices on same day delivery of bins. To get prices for your suburb complete the get prices instantly panel.
Council Clean-up Services
Before you go to the expense of skip bin hire it is always worth checking what council services are available. Campbelltown City Council provides a free clean-up service in which residents may dispose of up to one cubic meter of household items which are too bulky to dispose of using the usual garbage collection provided by council. This clean-up service does not accept building or demolition wastes which makes it not very useful for residents doing renovations or large clean-outs. A skip bin delivered to you in Campbelltown may in-fact be the best solution as they can handle up to 10 cubic meters of waste (a lot more than council will accept) and can also can be filled with building or renovation wastes. Waste type plays a roll in council services as they will not remove building or heavy construction waste. For these heavy waste types and materials you will need skip bin hire Campbelltown.
Waste Facilities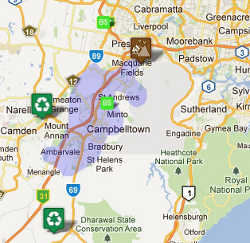 There are a number of waste facilities in and around the area of Campbelltown including resource recovery centres and landfills. Often facilities offering recycling services will only accept a limited subset of wastes such as gyprock only or concrete only and apply contamination limits. This means that if you don't have pure concrete, gyprock or other materials you are best to use a skip and allow service provider to separate your materials. Why not skip going to the tip and messing around by hiring a skip bin delivered right onto your property in Campbelltown. That way you put your waste straight in the bin and we can collect and tip/recycle it for you!