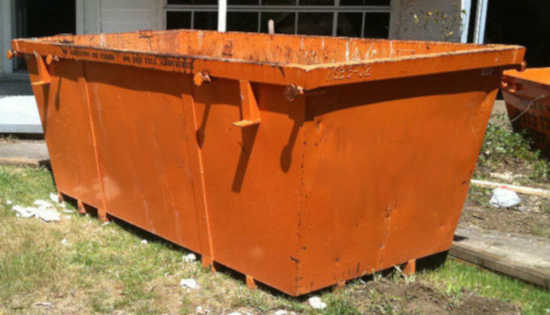 Skip Hire Liverpool Introduction
Getting a skip bin in Liverpool has never been easier than now using our website or calling our helpful staff to get it organised. On our website you can find detailed information about our range of skip bin hire services for Liverpool and the greater Sydney metro area where our skip bins are delivered. We deliver skips to Green Valley, Ashcroft, Busby, Cartwright, Heckenberg, Hinchinbrook, Miller, Sadleir, Casula, Chipping Norton, Hammondville, Liverpool, Lurnea, Moorebank, Mount Pritchard, Prestons, Warwick Farm, Cecil Hills, Horningsea Park, Hoxton Park, Middleton Grange, West Hoxton, Pleasure Point, Sandy Point, Voyager Point, Holsworthy, Wattle Grove, Edmondson Park, Austral, Leppington, Badgerys Creek, and Bringelly. Why not call our helpful staff today or use our website to get a quote for your next skip hire in Liverpool.
Liverpool Skip Bin Sizes
Our skip bins come in a variety of shapes and sizes to suite any need and can be delivered with as little as a few hours notice depending on availability and scheduling. Use the quote to see more detailed specifications on our bins, you will also be able to see if the bin has a gate or wheelbarrow access.
2 cubic meter skip bin
3 cubic meter skip bin
4 cubic meter skip bin
5 cubic meter skip bin
6 cubic meter skip bin
7 cubic meter skip bin
8 cubic meter skip bin
9 cubic meter skip bin
10 cubic meter skip bin
11 cubic meter skip bin
12 cubic meter skip bin
15 cubic meter skip bin
20 cubic meter skip bin
25 cubic meter skip bin
Liverpool Skip Bin Permits for placing bins on Council Roadway or Nature Strips
If a skip bin needs to be placed on a roadway or footpath a permit is required based on Liverpool City Councils Policies. An "Application for Permit to Carry Out Work Within a Road, Park & Drainage Reserve and/or Affecting Traffic Within a Road & Road Reserve" application form should be completed prior to placement of the skip bins on Liverpool Council Property. Fees may be applied by Liverpool City Council for the processing of the application and subsequent placement of the the skip bin. The requirements to organise a permit for a skip bin in Liverpool City Council's area is in many ways inline with other Sydney Local Councils but has been grouped in with road closure making it harder for applicants to organise the permit and get their skip bins. Bins Skips' can help you get the right permits organised if you require assistance getting a permit organised. Call us today to see how we can help you get your skip bin organised for delivery in Liverpool.