Skip Bin Hire Dandenong Area Including Springvale, Keysborough, Dingley Village & Noble Park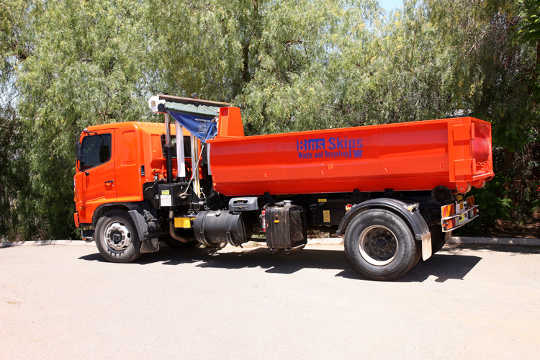 Residential & Commercial Skip Bin Service Covering All the Dandenong Area
If you are looking for skip bin hire in the Dandenong area, then you have found to the right place because we specialise in providing skip bins and commercial bins in the Dandenong region. So, whether you are after skip hire Dingley Village or skip bin hire in Springvale we can help.
We cover the following Dandenong areas with the greatest range of skip bin hire services:
NOBLE PARK
KEYSBOROUGH
DANDENONG NORTH
SPRINGVALE
SPRINGVALE SOUTH
DINGLEY VILLAGE
NOBLE PARK NORTH
We have the most competitive Skip hire prices available in Dandenong so you can find the right Skip bin hire for your next job with rubbish removal requirements. Hiring skip bins for your next project around the home, garden or workplace is exactly what we help Dandenong customers with everyday. Trust Bins Skips Waste and Recycling to have the right size and shape skip bin to be well-suited to your Dandenong skip bin hire requirements. Regardless of whether you're cleaning out your garage, tidying up the spare room or landscaping the front yard and you need a skip hired to you, with bins from 2 cubic meters to 30 cubic meters we have you covered!
Looking Cheap Skip Bin Hire in the Dandenong North & South Area?
Don't be fooled by cheap skip bin hire Dandenong, Check the details to make sure there are no catches that could make cheap skip hire expensive. Make sure that any tipping allowances are sufficient for the type of waste you want to dispose of. If you are looking for brick and concrete disposal skip bin hire in Dandenong South then make sure you have a fixed price without small tipping allowances. Bricks, concrete, clean-fill (soil) in NOBLE PARK, KEYSBOROUGH, DANDENONG NORTH, SPRINGVALE, SPRINGVALE SOUTH, DINGLEY VILLAGE and NOBLE PARK NORTH will weigh between one and two tonnes per cubic meter so you need a tipping allowance of about 1.5 times the size of the bin. For example for a 2 cubic meter bin you would want a tipping allowance of 3 tonnes. Make sure seeking out cheap skip hire doesn't result in additional Skip hire costs
Why Is Mini Skip Bin Hire Dandenong Important to Residents of Greater Dandenong?
Greater Dandenong City Council offer some great residential waste services to their residents. We love the Red bins provided by council because this means there should be no need to place food waste in skip bins when using skip hire Dingley Village. We think council provides pretty good recycling services for Recyclables and green waste.
City of Dandenong ratepayers are also entitle to a single hard waste collection each year as well which is a good start (and leaves plenty of opportunity for us to offer our services). The council offer some good ideas about other alternatives for disposing of items that are in good condition. But as many people find when you need to get rid of a lot of rubbish in a rush then mini skip bin hire Dandenong is very handy for whitegoods, general household items, televisions, computers and other metal items.
Looking for Skin Bin Hire Service in Springvale, Keysborough or Noble Park which Exceeds Expectations
Skip hire Springvale, Dandenong North or Dingley Village is invaluable for waste and rubbish that council doesn't take. So when you need a place to dispose of rubbish like building or renovation materials, asbestos, bricks, concrete, rubble, soil, cement sheeting or even engine blocks, remember Bins Skips Waste and Recycling gives you some options for all these materials. We pride ourselves on giving our customers wherever they are so if you want skip hire Keysborough, skip bin hire in Springvale or Skip bin hire Noble Park
The Best Choice of Skip bin hire in Dandenong North

We have a full rand of Skip Bins and Hook-lift bins in Dandenong from 2 cubic meters to 23 cubic meters.