L
Great price
Lauren Weare
Excellent service
L
Great price
Lauren Weare
Excellent service
L
Great price
Lauren Weare
Excellent service
M
Skip service
Michael Artus
I have had 2 bins in the last two weeks and thee service is Great, on time both times and friendly service by both office staff and the driver.
They took every care when dropping off the bins and picking them up as wire were close, but the drive took grat care with them. 5 star service, if you need a bin at a great rate and great service contact Bins Skips, you can't go wrong.
Mike Frankston north
H
Great friendly service
Helen Greville
Drop off and pick up quickly, priced right. Great guys to deal with, really helpful.
B
Satisfird customer
Beverley Foreman
Ecxellent polite service
M
excellent skip bin hire
Michael Power
Very professional
R
Very efficient
Ramona Kuzmickas
It's a great way to get rid of clutter all at once.

They are so easy to deal with. Everything went ultra smoothly and the cost was competitive compared to other companies.
F
Awesome service and Value
Fiona Smith
When I called,the phone was answered by a friendly and attentive person. They were able to organise a bin at a great price to be dropped off that day which was perfect for our needs.
K
Great
Karen Mitchell
Easy to use. Cost ok.
D
Perfect timing
Denys Finey
As a semi regular Bin Skips client I have always found dealing with them to be worry free. The booking staff are courteous accommodating and helpful. Thanks you Bin Skips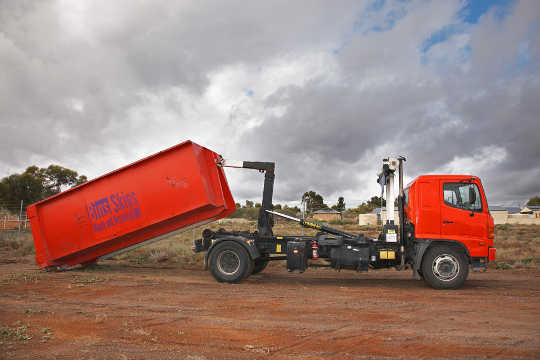 Marrel and Hook bin Hire in Frankston
With a massive range of skip bins and expert staff to help you get the right size and shape we are the ultimate in skip hire for Frankston. Getting a bin onsite at the right time in the right place for the right price is not always easy and that's why we give you more choice so you can get your project finished easily and safely.
Skip Bin Hire waste types for Rubbish Removal
Our skip bins can be filled with a variety of waste materials and rubbish generated in the course of your renovation, demolition, building project, clean up or any other job. We can handle a wide range of waste types including general waste, green waste for recycling, clean-fill, masonry and concrete (for recycling) with ease so call our team today on phone (03) 8370 6253 to find out more.
Frankston Skip Bin Sizes and Types
Skip bins can vary greatly in size, shape and features which is why it is important to identify what your requirements are prior to ordering. For instance you may only need a small skip of say 2 cubic meters but these bins do not have ramps on them, however if you hired a 3 cubic meter skip bin then you could have a ramp on your bin for easy loading. This can be especially important when dealing with materials like soil, masonry or sand as shoveling the material over the side will be time consuming labor.
Our skip bins for Frankston include the following range of sizes:
2m3 — 1.5W x 1.8D x 0.95H — no doors
3m3 — 1.5W x 2.4D x 1.0H — has doors
4m3 — 1.5W x 3.2D x 1.0H — has doors
6m3 — 1.5W x 3.6D x 1.3H — has doors
8m3 — 1.5W x 3.6D x 1.6H — has doors
10m3 — 1.7W x 4.8D x 1.6H — has barn doors
12m3 — 1.7W x 4.8D x 1.9H — has barn doors
21m3 — 1.6W x 6.0D x 2.2H — has doors
Call today and order your next skip bin from Bins Skips Waste and Recycling.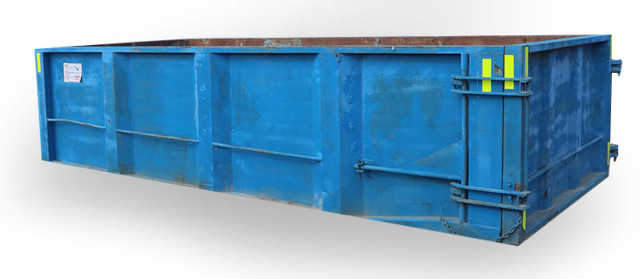 FAQs for Skip Bin Hire Frankston
How much does Skip Bin Hire cost in Frankston?
Short answer; $345 for a 3.0m³ Skip Bin for Light General Waste. The longer answer is that there are many different sizes of skip bin (and even bigger hook bins) that can be hired for the disposal of waste. Also the price of the disposal of different types of waste varies from location to location depending on what disposal facilities (tips). For example Frankston and the Mornington Peninsula has green waste disposal facilities that means that 3 metre bin for green waste can be hire for 5-days for just $290.
Are skip bin permits needed in Frankston?
If you cannot have our skip bin placed on your property and there is room on the nature strip to place the skip there, then you will require a permit from the local council of Frankston to place the hire bin on the council property. We provide these permits for a small fee which you can see when you perform a search using the 'Get Prices Instantly' to get a free quote.
What is the best way to get rid of a Mattress in Frankston?
If you just have a mattress or ensemble base then we have collection and recycling services to divert them away from the tip to be recycled.
Are there rubbish removal services available in Frankston to dispose of waste for Free?
If you can find any free waste disposal service in Frankston or the Mornington Peninsula please let one of the team know because we would like to use them too. Waste management costs money to dispose of waste properly. The expense is due to have to pay waste levies when the rubbish removed has to go to landfill.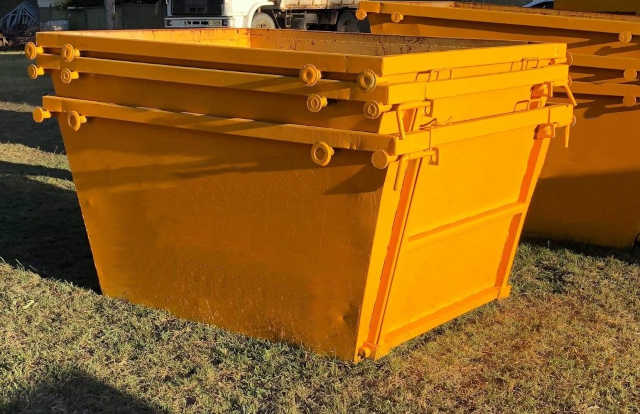 If you need more help with bin hire Frankston phone our friendly team to talk about the hiring affordable skip bins for your rubbish removal.