Skip Hire Mornington Peninsula, Skip Bins for Mount Martha, Mount Eliza, Rosebud & Somerville
Melbourne >> Mornington Peninsula

Skip Hire Mornington Intro
We have been helping redisidents of the Mornington Peninsula organise the hire of skips bins in Mornington (Postcode 3931), Mount Martha (3934), Mount Eliza (3930) and Rosebud (3939) for close on 10-years. That is 10-years of Mornington Skip Bin experience, booking large, medium and small bins for every sort of job you care to think or including bathroom renovations, kitchen refits, deceased estates, shop-fitting, building site bins and annual spring cleans for all sorts of properties all around the Mornington Peninsula.
All Sorts of Skip Bins Mornington
Our aim at Bins Skips Waste and Recycling is to spoil our customer with choice. We pride our selves on providiing all sorts of skip bisns for all sorts of jobs and all sorts of wastes. Our Mornington Skip Bin Hire includes a range of both Marrell skip bins and Hook-lift walkin bins for larger jobs (commercial and residential). This range starts at the bottom end with 2.0m³ Marrell skips bins for small jobs like weekend clean-ups of sheds and garden. At the top end we have 15m³ Hook Bins that have barn doors at one end of the bin make them easy to fill walk-in bins.
Skip Bin Mornington
Skip Bin Hire Mornington
Mornington Skip Bins
Mornington Skip Hire
Mornington Skip Bin Hire
Bins Skips Waste and Recycling have Skip Bin, Walk-in Bin & Hook-lift Bins available for on the Mornington Peninsula. Our skip bins can be hired online through our website where we offer you the greatest choice of skip hire in Mornington Peninsula. These skip bin services are provided by partners and because we track positive consumer feedback, you know will know the partners in Mornington Peninsula providing skip bin hire services are reputable. No matter if you need a skip for a garage clean out or a renovation, BSW&R is the place to find your skip bin in Mornington Peninsula. To book and pay for hiring a skip bin on our site takes just 4 easy steps. So when you need a skip, BSW&R is your one stop shop for all your skip hiring and skip bin needs in Mornington Peninsula.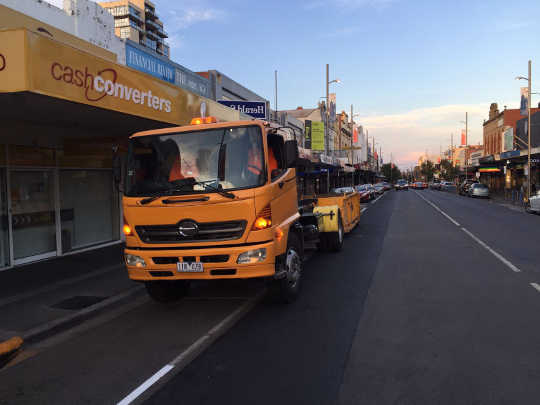 With partner skip bin depots across the Mornington Peninsula delivering skip bins to our customers is quick and convenient. You can rely on getting the best and most convenient skip bin service anywhere on the Mornington Peninsula. Depots are located in Dromana, Mornington, Hastings, Somervile and Frankston. Skip bin partner companies are offer a range of recycling options providing customers with a good choice of bin types and disposal options.
Bins Skips Waste and Recycling Tips and Tools for Morninton Peninsula
Here are a few ideas for getting rid of you waste that can save you money:
Mornington Peninsula Shire Council offers a Hard waste Collection Service for Hard waste including:
Mattresses
Fridges
Televisions
Washing machines
Furniture

Scrap metal
Tools
Timber
Crockery
Car parts
Mornington Peninsula Shire Council also offers a Green waste Collection Service. The Green waste can include lawn clippings, leaves, prunings, weeds, branches (must be less than 10cm in diameter and 30cm in length) and untreated timber.