Port Phillip Hook-lift and Marrell Skip Hire in St Kilda.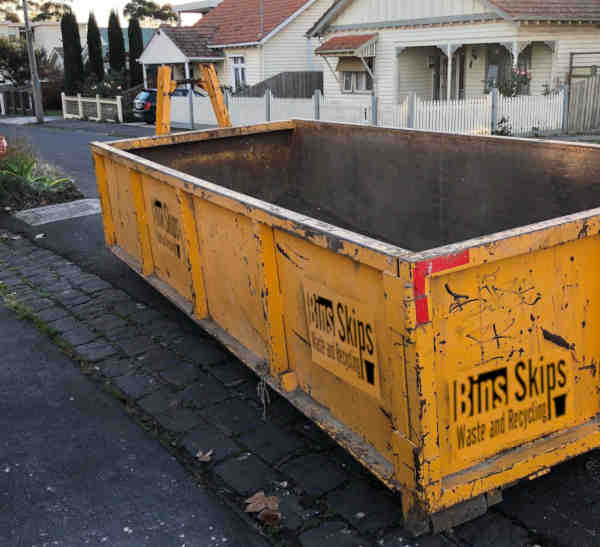 St Kilda Skip Bins delivered to Port Melbourne, Elwood, and Albert Park
Skip bins for Port Phillip and nearby areas in our Melbourne skip bins delivery district can be booked through our website providing you with the convenience of making your skip hire booking in Port Phillip at any time. Because we have partnered with local suppliers of skip bins in Port Phillip and are proactive about collecting feedback you know that our services are reputable. We have skips to suit many needs including bins from 2 cubic meters through to large skip bins of 15 cubic meters or more. Bins Skips' offers you the greatest choice when size matters, so regardless of whether you are renovating, cleaning up the garage or garden, we have a skip bin to meet your needs.
Booking a skip bin and paying online with Bins Skips' takes just 4 easy steps, we give you a list of services that meet your search criteria in your suburb. We can deliver skips to Balaclava, Elwood, Albert Park, St Kilda, Garden City, Melbourne and Middle Park. Bins Skips' delivers to many other suburbs across our Melbourne skip bin hire area of which Port Phillip is part. It only takes a few minutes to find a skip bin on our site so why not click the button below and see what skip bins we have in your suburb. Then you can book and pay in just a few more steps and get your bin delivered without having to make 20 calls.

City of Port Phillip Skip Bin Permits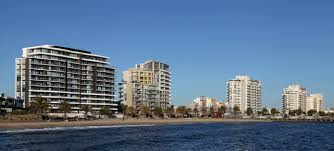 As in many parts of the City, Melbourne skip bin companies are required to have skip bin permits in order to place skip bins on council property ( the Road, Pavement or nature-strip). To be exact council says "A Skip Bin Permit must be obtained before the placement of a bulk rubbish container on a road or Council land under Community Amenity Local Law No.1 Clause 20". And most importantly for the customer to know "The applicant for the permit must be the skip bin company as they are ultimately responsible for the placement of the bin on Council land". If you want a skip bin placed on council property you should be aware that there are a long list of requirements that the Melbourne skip bin hire companies have top comply with including:
The location of the skip bin must comply with the requirements of VicRoads Code of Practice for the Placement of Waste Bins on Roadsides.
A minimum 3 metre width must be maintained to the opposite kerb, including laneways to maintain vehicle access.
The skip bin must not obstruct the passage of any pedestrian, cyclist or vehicle and must not obscure motorists? view.
The skip bin must not be placed where standing or parking is prohibited.
The skip bin must be placed within the street frontage of the site that is to service.
The skip bin must be placed in the parking lane, within parking bays (if marked), of the road pavement, and clear of footpaths, nature strips, landscaped areas, vehicle crossings, through traffic lanes and clear-ways.
Reflective marking must be placed on each top corner and opposite ends of the skip bin in accordance with Appendix 1, VicRoads Code of Practice for the Placement of Waste Bins on Roadsides.
From sunset to sunrise, flashing yellow lights must be fitted and operating on the corners of the skip bin if placed on a main arterial road, a road where the road has reduced visibility, in low-lit or unlit areas and in narrow streets.
The skip bin must identify the name and contact details of the skip bin company.
Material stored in the skip bin must not rot or cause offensive odours.
Upon request the permit-holder must evidence public liability insurance to a minimum value of $10,000,000.
The placement or removal of the skip bin must not cause damage to Council?s infrastructure or community assets.
Any costs for damage to Council assets resulting from the placement, occupation or removal of the skip bin will be borne by the permit-holder.

Bins Skips Waste and Recycling have partners who are able to place skip bins on council property so head to the website or give us a call and we'll help find the right bin for your next project.