Skip Bin Nation, What is the State?
News > Skip Bin Nation, What is the State?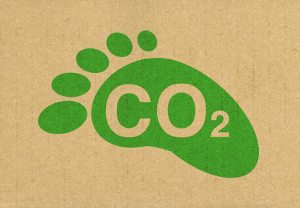 Well July 1st 2012 will go down in skip bin history as the one that stole the biscuit. While the media obsessed about the Carbon Tax, the real story was about the State Governments waste and landfill levies was happening in the background with little or no attention about to strike at the heart of skip bin prices. Yes lurking behind the scenes were far greater dangers that few if any knew about. They didn't involve the Prime Minister, and on the whole the Liberal and National parties were happy for the levies to rise even though they would have a far greater impact on waste disposal and the price of skip bins.

The News Corp press had been carrying on about the carbon tax for weeks telling everyone that "Carbon tax takes its toll on the tip" by: Natasha Bita, Consumer editor From:The Australian back on May 18, 2012. She was claiming that the carbon tax would kill civilisation as we all knew it. The news that the government had been telling for us for months was at the front of the major press who told us "A TRIP to the tip could cost 10 per cent more as local councils and landfill operators pass on the cost of the carbon tax from July 1." And just to make sure that fear struck every holders heart we were informed "Eight councils and six landfill companies are among the nation's 249 biggest greenhouse gas emitters, which will be taxed $23 for every tonne of carbon dioxide or methane they produce. Veolia, one of the biggest waste disposal companies, is not on the list, but has told customers charges could rise by as much as $25 a tonne".


What no one wanted to mention was that state government levies where going up by $13 to $96 a tonne in New South Wales. Yes that's nearly four times the Carbon Tax and there should really be questions about the level of the carbon tax on the cost of waste disposal. It seem like most councils and landfill companies seem to believe that one tonne of any sort of waste will generate 1 tonne of carbon that will be released into the air. What we are wondering about is how can that be. Does a tonne of concrete or bricks that contains no carbon really generate a tonne of carbon dioxide when it breaks down in a landfill. I don't think so.


What about a tonne of mixed builders waste (gyprock, plasterboard ceramic tiles, timber etc)? Again I don't think so.


Authored By:

Stephen Shergold

Published:

25/07/2012