Asbestos skip bins in Brisbane are readily available and inexpensive
News > Asbestos skip bins in Brisbane are readily available and inexpensive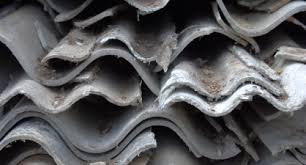 Queensland laws allow homeowners to take up to 250 kg of Asbestos to their local Transfer Station, Tip or Landfill using a non-commercial vehicle. You don't need any special approval, but you must transport and dispose of the asbestos waste promptly, safely and legally.
Each local council in
Queensland
set their own rules on how and if it receives asbestos waste. So before you start to transport your asbestos waste, you should contact your local council to confirm that they will accept asbestos waste and at which locations. You will need to check if there are any conditions for disposal, like what time of day it has to be delivered, maximum amount at a time. It is probably be worth also checking to see how much it will cost to dispose of the asbestos. Asbestos waste is considered hazardous and can only be disposed of at an approved site.
In most cases the local council will require that you wrap the asbestos in 2 layers of heavy duty plastic (builders plastic, 200 microns thick) . Make sure your plastic is not going to split and there is no risk that it will rip when travelling to the council site. Seal the package with heavy duty duct tape to ensure fibers can not escape.
Alternatively, you might just find it easier to book a
skip bin
with
Bins Skips Waste and Recycling
who work with
Brisbane's best asbestos skip bin service partners
who hold the correct environmental authorities to transport the asbestos which is a regulated waste.
With more than 250 kg of Asbestos you will need a licensed

asbestos transporter or skip bin business

.
Regulated waste transport laws apply when you have more than 250 kg of asbestos to dispose of, which needs to be transported to a disposal facility. This means you will either have to obtain an environmental authority for regulated waste or you will need to engage a commercial contractor to undertake the transport and
disposal of your asbestos
. The quickest and easiest way to engage a commercial contractor is to use a skip bin company that is licensed and insured to do this for you. You with find asbestos
skip bins
in your suburb very easily using the the Bins Skips Waste and Recycling search engine where you can go on and book and pay for the service. If you have question about how to prepare the asbestos and place it in the skip bins call Bins Skips and one of our friendly staff with answer your questions and help you organise the bin.
Authored By:

Stephen Shergold

Published:

16/07/2015