3 Handy Tips For Getting Rid of Roof Tiles
News > 3 Handy Tips For Getting Rid of Roof Tiles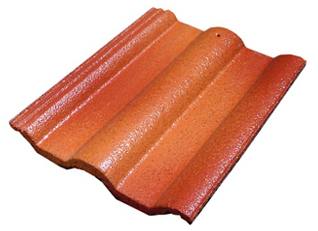 Skip bins are great for getting rid of roof tiles when renovating your roof. Most professional roofers use a skip bin when renovating a roof and this is a good reason you should do likewise. Roof tiles come in two forms, clay and concrete. Both clay (masonry) and concrete tiles are considered heavy materials so choosing the right sort of skip bin could save you a lot of money.
Get The Waste Type Right
Roof tiles are generally considered a heavy waste as they weigh about 1 tonne per cubic meter as they are made of concrete or masonry (fired clay). When roof tiles are sent to landfill as general heavy waste then in most states you will be paying a waste levy on top of your disposal and transport costs. In
New South Wales
the waste levy is $120 per tonne.
A better way to dispose of your old roof tiles is to have them recycled. So look for a skip bin for masonry, concrete or brick and concrete as this will be cheaper as the skip bin company with not be liable to pay the waste levy if the roof tiles are being recycled.
What Size Bin Will Be Needed?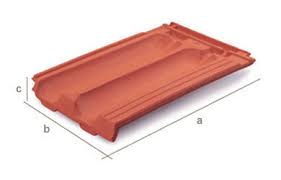 One question we are frequenting asked when people are hiring skip bins for roof tiles is how big a bin do I need? This is not too hard to answer with a little information. There are two simple methods of calculating the size of bin needed. One is based on the area of the roof and the second is based on the number of tiles to be disposed of.
To calculate the solid volume of the concrete or masonry material you will need to know or estimate the thickness of the tile. This is slightly different to the measurement c) the depth off the tile, as it is just the thickness of the material. Typically c) is about 65 mm whereas the tile is only about 15 to 20 mm thick. Allowing for the space between the tiles means we can calculate the volume of the tiles when they are thrown into the skip.
Book Early and in Advance
Often when you have a big job coming up like having your roof restored the last thing on your mind is getting the
skip bin hire
organised so you can dispose of the old roof tiling. Unfortunately although we do our best to get bins to our customers on the same day it isn't a guarantee and sometimes we can't get a skip to them until the next day and this can put a dampener on things as without a skip bin there to throw the old tiles in the roofers have to double handle the tiles.
To avoid all this hassle it is best to order your bin a few days in advance and to have it delivered the day prior to the work commencing as this means you'll definitely have your skip on site when you need it. Once you've finished with the bin calling promptly to have it removed is a great idea because you don't want your tiles to be contaminated with other materials that will stop us from recycling your old roof into other materials.
Authored By:

Stephen Shergold

Published:

23/01/2015