Skip Bin Hire Rockingham delivers to Baldivis, Port Kennedy & Secret Harbour
Perth >> Rockingham

Baldivis Skip Bins for Rockingham Wailili and Warnbro
If you have rubbish to get rid of then you are at the right place. To find a skip bin to dispose of your rubbish is easy from here. All you need to do is to start to type the name of the suburb where you want the bin delivered in the panel to the right (to get prices instantly). When the list of suburbs appears with your suburb, click on you suburb. Then select the type and volume of waste than you ave and click the get prices instantly and hey presto you should have a short list of services available in your suburb.
Skip bins play an important role in Rockingham, WA allowing residents of the shire to dispose of unwanted waste and rubbish at their choice of time, place and volume.
Frequently Asked Questions about skip bin hire Rockingham
What sorts of wastes can be placed in Rockingham Skip bins?
All sorts of waste types can be placed in skip bins Rockingham to make it easy for all sorts of commercial clients and residential customers to clean up regardless of the project they have. The most common waste type is light general waste that comes from both residential and commercial clients. Light general waste can include dry domestic waste including old furniture, clothes, manchester, toys, white goods, electrical items and other rubbish from out the house. The next popular waste type is general heavy waste which can include heavy materials like bricks, concrete, sand, soil tree trunks and stumps.
As government waste levies continue to increase more and more materials (especially heavier wastes) will separated to be recycled leading to concrete recycling skip bins etc.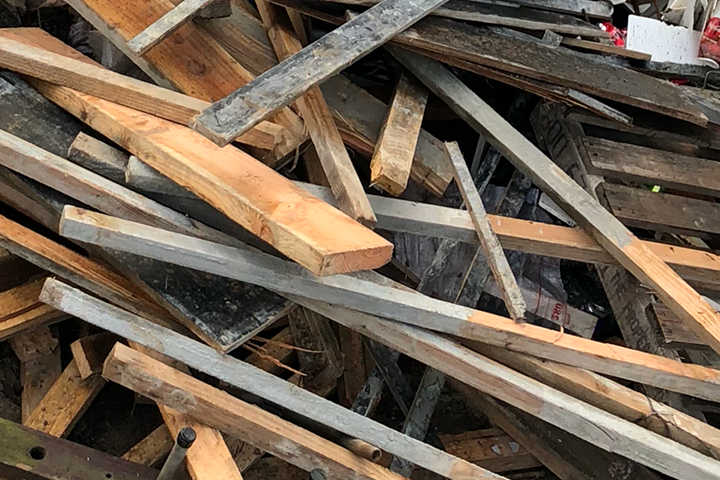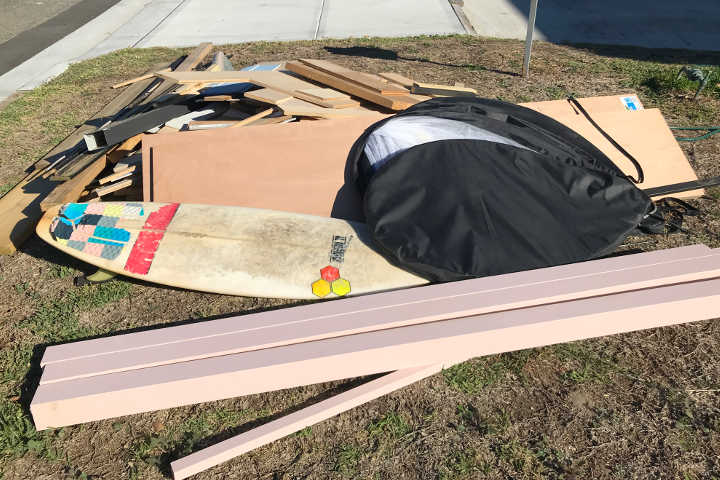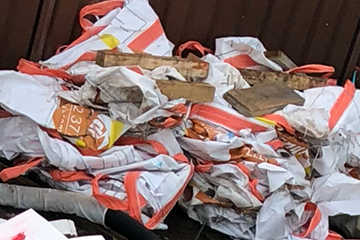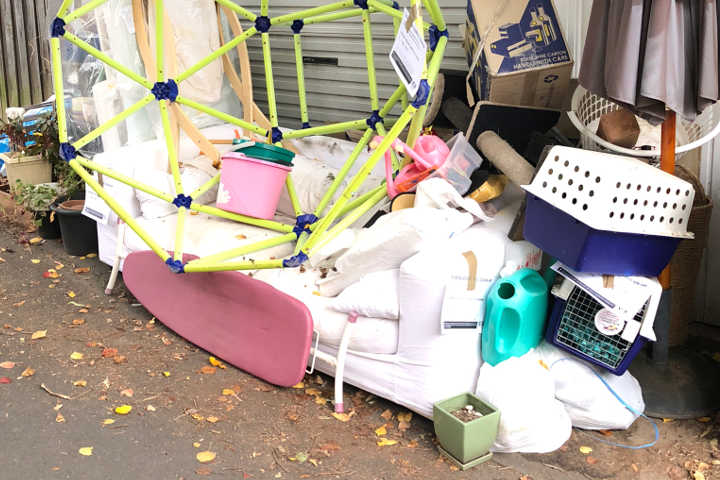 What Skip Bin Sizes are available in Rockingham?
The low end of the range of bins are mini skip bins Rockingham. These bins are usually between 2 cubic meters (2.0m³) and 4 cubic meters (4.0m³) in volume. The mid-ranged sized bins span from 5.0m³ to 8.0m³ are are usually Marrell skip bins that are delivered on Marrell equiped trucks with the chains to lift them on or off the truck.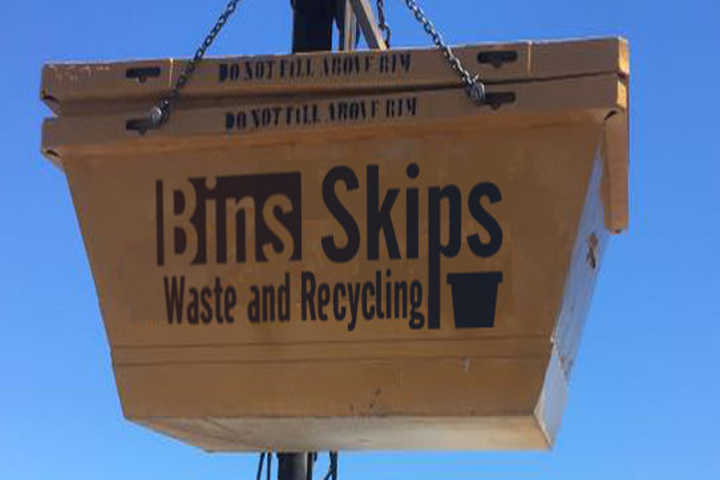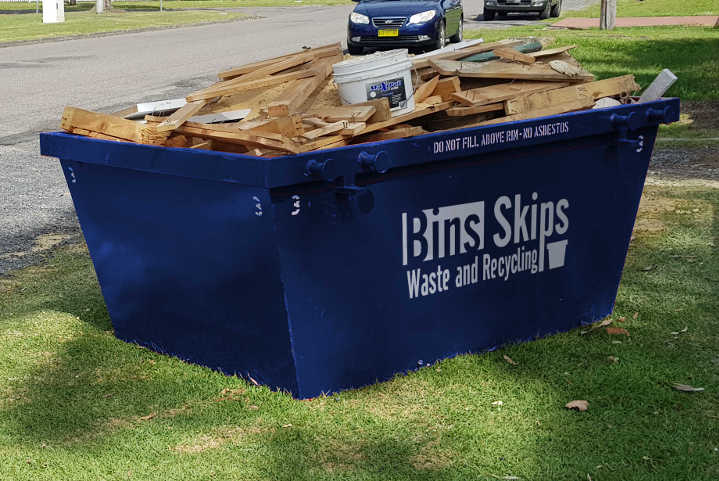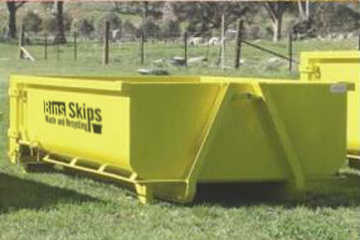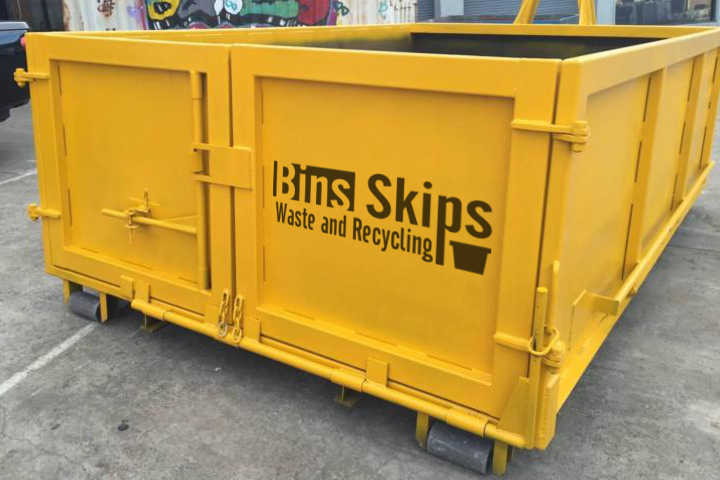 What prices are available for skip hire Rockingham?
Prices for Rockingham skip bins vary by size and waste type. To find up to the moment prices is very easy. All you have to do is complete the 3 fields in the get prices instantly panel to the top right. Clicking on the get prices button returns a short list of service for your suburb. From the short-list you can book and pay for your chosen bin within moments. The whole process will only take you a few minutes and you have a delivery date for your waste disposal.
How soon can a skip bin be delivered?
We aim to be able to consistently offer next day delivery, where ever you are in Rockingham. A consequence of this is that we can usually provide same delivery if you order your bins first thing in a morning.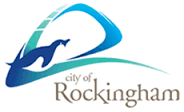 Skips Bins Complement the local Rockingham Councils waste and recycling services
Rockingham Council offers regular bulk kerbside collections every 3 months. These 4 bulk kerbside pick-ups each financial year allow residents to put out up to 2 cubic meters of junk, whitegoods or green waste at each service. The first service in July is for Junk and Whitegoods. The following bulk kerbside pick ups in September, January and May are then for Green waste. Where residents need to dispose of waste inbetween this dates then the community can rely on the local skip bins service providers.

Rockingham Skip Bin Providers
A broad range of skips bins can be easily found and hired online through our website. At the Bins Skips Waste and Recycling website we offer you the greatest choice of skip hire in Rockingham. Bins Skips Waste and Recycling partners with a number of local Skip Bins service companies to give the residents of Rockingham a choice of service that are easily found with one search. These services are provided by partner skip bin service providers and because we focus on positive consumer feedback, you know our partners in Rockingham providing skip bin hire services are reputable. No matter if you need a skip for a garage clean out or a renovation, Bins Skips Waste and Recycling is the place to find your skip bin in Rockingham. To book and pay for hiring a skip bin on our site takes just 4 easy steps. So when you need a skip, BSW&R is your one stop shop for all your skip hiring and skip bin needs in Rockingham.

City of Rockingham Skip Bin Alternatives

The City of Rockingham is a local government area in the far southern suburbs of the Western Australian capital city of Perth. Local Rockingham residents have a good choice of local services including Rubbish Removal operators (albeit these are small local operators) who will come to your property and load their truck or UTE up and take the rubbish away for you.
Where your Rockinghams Skip Bins Get Emptied
The City of Rockingham have Recycling and Landfill facilities at Millar Road, Baldivis where many local skip bins get emptied by both local Rockingham skip bin companies and Perth Skip Hire Companies. The Millar Road Landfill also is also home to a Gas Power Generation Belonging to AGL. Methane rich gas is produced by decomposing organic waste with the landfill site at Millar Road. The plant produces enough energy to supply more than 2,200 homes or about 15,700MWh of electricity per annum.