Skip bin companies provide an important service to residents of Mosman because the nearest community owned waste disposal facility is well outside the local government area and is at Kimbriki Road, Terrey Hills (off Mona Vale Rd) nearly 22 kilometers away from the centre of Mosman. In peak time traffic or at the weekend the trip to the tip could take and hour or two of busy residents time. So to make the best use of their time Mosman residents can use skip bin businesses that service the area. These skip bin companies can be easily found at the Bins Skips Waste and Recycling website with an easy, simple to use skip bin quote search.

In Mosman skip bins may be hired online through our site where we offer you the greatest choice of skip hire in Mosman. These services are provided by partner service providers and because we focus on positive consumer feedback, you know our partners in Mosman providing skip bin hire services are reputable. No matter if you need a skip for a garage clean out or a renovation, BSW&R is the place to find your skip bin in Mosman. To book and pay for hiring a skip bin on our site takes just 4 easy steps. So when you need a skip, Bins Skips Waste & Recycling is your one stop shop for all your skip bin needs in Mosman.

What else do I need to know when hiring a skip bin in Mosman?
Mosman Council would like you to know that "No waste container or skip may be supplied, stored, placed or otherwise permitted to stand on any public street, inclusive of the footpath, or in any public place without conforming to Mosman Council Guidelines." So what are Mosman Council Guidelines for skip bins being placed on their property, i.e. on their roads or nature-strips? Well in summary the skip bin guidelines are:
Have your skip bin placed on your property rather than on council property so you can avoid the hassle of organising a skip bin permit. To get a skip bin permit from Mosman Council you will need to visit their offices in Mosman in person to obtain the permit. If the skip bin is within your property boundary it is your business and not the councils
If the skip bin is within your property boundary it is your business and you are free to hire the skip bin from whoever you like and thus can avoid the councils restricted "Approved companies", all of whom have had to pay the council an annual fee
Skip Bin Permit applications must be submitted in person at Civic Centre, Mosman Square, Spit Junction
Council office hours for skip bin permit enquiries and applications are between 8:30 am and 5:00pm Monday to Friday
When you have purchased your skip bin permit you will need to make sure you are available for when the skip bin is delivered so you can attach the skip bin permit to the skip bin otherwise you might be at risk if the Council Rangers are in your area
Skip Bins on Council property without the correct skip bin permits place the hirers at risk of being fined. It is rumoured that the skip bin permit fines can be as much as $500.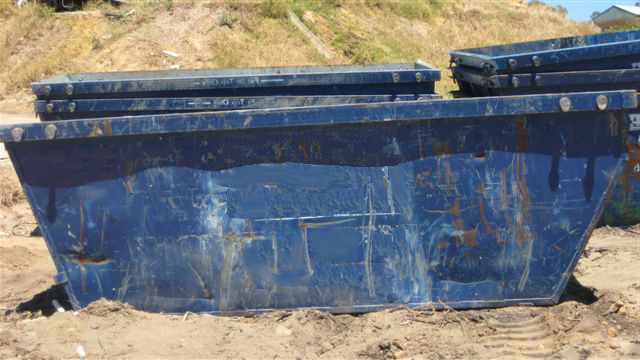 For further information regarding skip bin permits from Mosman Council please see their Application to Place Waste Skip on Public Land