North Sydney Skip Bins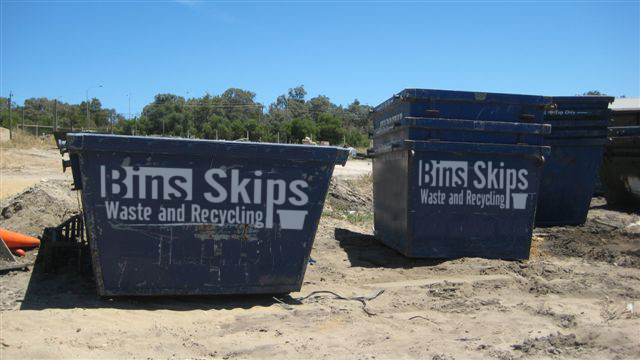 Bins Skips Waste and Recycling (Bins Skips') is your market place for skip bins in North Sydney which includes Lavender Bay, McMahons Point, Kirribilli, Cammeray, Neutral Bay, Cremorne, Waverton and Milsons Point. Many of Sydney's Skip hire companies service North Sydney and making the right choice of which one to use can often be difficult. Bins Skips' focuses on customer feedback so when you are hiring a skip in North Sydney you know that partners delivering skip bin in this area are reliable. Skip bins hired in North Sydney can be used for a variety of purposes including renovations, office fit-outs or garage clean-outs. Why not find, book and pay for your next skip bin in North Sydney with Bins Skips'!
Skip Bin Permits in North Sydney
North Sydney Council does not require a permit to be applied for if the skip bin is to be placed on private property. If a skip bin to be hired needs to be placed on public property such as a roadway or footpath a permit must be acquired prior to the placement and subsequent skip hire. There are various conditions for this permit to be approved including access to roadside utilities, visibility of traffic control mechanisms (such as signs) and pedestrian safety. Fees also apply to permits, based on both the size of the bin to be placed on public property and on the duration of the hire. Hiring skip bins in North Sydney and placing them in metered parking spaces will attract additional fees based on the number of spaces used and the duration of the hire in days.
Clean-Up Services
North Sydney council offers two separate clean-up services for residents which may include up to 2 cubic meters of waste. These clean-ups are either for green wastes or general household items. Green waste pick-ups may not include tree-loppings greater than 7.5cm in diameter and 1.2m in length. General house-hold cleanups may not include building materials such as soil, concrete, stones, tiles etc which are best disposed of using a one of Sydney's skip bin hirers. It also does not include pickup of other oversized items such as vanities or sinks (such as those from your laundry). If you have items that North Sydney Council will not accept, a skip bin is probably preferable and can be booked online using our website or by calling 02 8840 0024.
Domestic Waste Collections
North Sydney Council provides domestic waste collection services to its residents which include a red topped bin for general wastes and a yellow lidded bin for recycling. The council collects these bins in a 5 zone system, where each zone is collected on a certain day of the week. You should check the council website for more information on your day of service. The actual delivery of the waste services in North Sydney is sub-contracted to a large waste services company who provide services to a number of Sydney Metropolitan Councils from their depot in Frenchs Forrest including City of Sydney, Lane Cove, Pittwater, Leichhardt, Mosman, Warringah, Hunter's Hill and Canterbury. While domestic collection services are useful for everyday waste collection needs, skip bins are far more versatile and useful when larger cleanups are required.