Bins Skips Waste and Recycling have a good range of skip bin services available in the Randwick City Council area. The choice of skip bins provided comes from both skip bin companies based in the LGA and from outside. As Randwick City Council has no landfill site located with in the LGA waste has to be transported away by waste and skip bin companies.
Booking Skip Bins in Randwick Surburbs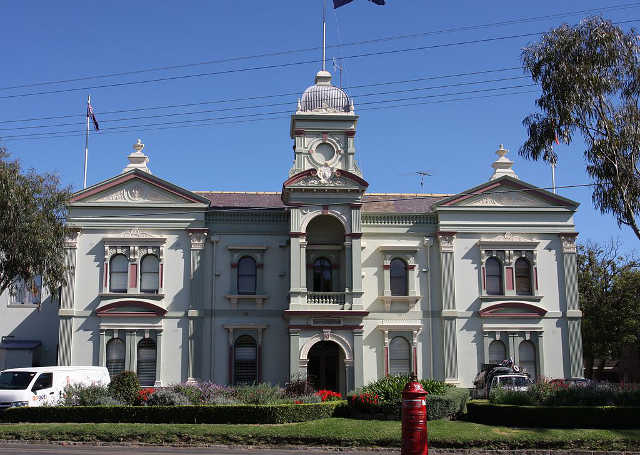 Skip bins in Randwick may be hired online through our Bins Skip Watse and Recycling website. Bins Skips believe we offer you the greatest choice of skip hire in Randwick by working with many skip bin companies. These services are provided by partner service providers who we have select for their commitment to service. Because we focus on positive consumer feedback, you know our partners in Randwick providing skip bin hire services are reputable and are focused on providing a positive skip bin experience. So no matter if you need a small or a large skip for a garage clean out or a renovation, Bins Skips is the place to find your next skip bin in Randwick. To book and pay for hiring a skip bin on our site takes just 4 easy steps. So when you need a skip, BSW&R is your one stop shop for all your skip hiring and skip bin needs in Randwick.
Alternative Waste Disposal Services in Randwick
As Randwick is in the eastern suburbs of the city if Sydney, there are many rubbish removal options available in addition to Sydney Skip Bin Hire. These options range from small private rubbish removalists to a good range of council provided waste and recycling services.



Randwick City Council provides residents with 4 FREE household clean-up collections each year. This includes 2 scheduled clean-up collections and 2 booked clean-up collections. Scheduled clean-up collections are based on your residential zone. If you're not sure which zone you're in, please use the waste zone map. Scheduled clean-up collection dates are also listed in your waste collection calendar. Booked clean-up collections can be booked using the form above at a date and time that is convenient to you, subject to booking availability. The household clean-up collections are great as they allow residents of Randwick to get rid of furniture, white goods, appliances, MATTRESSES and e-Waste at no charge. This is a fantastic way to get rid of mattresses and save yourself the $50 to a $100 that it normally cost to put them in a skip bin.

As is often the case the household clean-up can not be used for:
Building waste e.g. bricks, tiles, sand, timber, etc.
Garden organics or tree logs
Business or commercial waste
Placing Skip Bins on Randwick City Council property
Approval must be obtained from Council to carry out a number of activities in a public place including placing of a waste storage container or skip bin on a public road, footway, nature strip or in a public place. To obtain approval from Randwick City Council, an application form must be submitted to Council's Health, Building & Regulatory Services department together with information about the proposed activity and relevant application fees. Council charge fees for the skip bin permit based on the size of the skip bin and the duration the bin will at the site.

Local Suppliers
Bins Skips Waste and Recycling are not aware of any local Sydney Skip Hire companies that are based in Botany or operate out of that Suburb. The City of Botany is services by a large number of companies that do Sydney Skip Bins across the central CBD region. For users of the Bins Skips Waste and Recycling website there is a choice of suppliers to chose from.