What's happening to waste skip bin prices in Perth and why?
News > What's happening to waste skip bin prices in Perth and why?
December and January are busy enough for
skip bin
business without price changes flowing though the supply chain. Yes most skip bin operators in
Western Australia
have had added administration work over January and February as they have had to accommodate State Government changes to Waste Levies in their skip bin prices.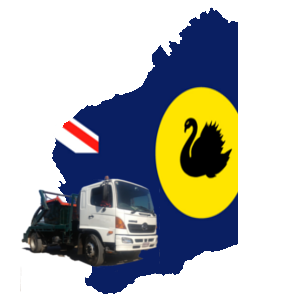 At a time when most businesses are fighting to keep price increases to a minimum to stimulate business, the WA State Government is giving the waste industry and in particular
skip bin
operators a hard time. Since 2010 the Western Australia state government has had Waste levies for waste sent to landfill in metropolitan areas.
The State government claims the purpose of the levy and its increases is to help divert a growing volume of waste away from landfill tips in the metropolitan area and encourage investment in alternative waste treatment options and other government initiatives to support increased recycling. The waste levies often hit the skip bin operators who take heavy waste hardest as they are usually based on tonnage. In the case of
Perth
this will hurt builder and domestic skip bin users who are getting rid of sand, concrete and bricks in
skip bins
.
This levy increase is the first since 2010 and brings Western Australia's rates broadly into line with
South Australia
and Victoria, while still being about half of that in New South Wales. A five-year schedule of levy rates has been announced. The state Government claims the levies provide the industry with the certainty it needs to plan and invest for the future. Going by the industry in
NSW
and
Victoria
the promised certainty often has more to do with local planning activities that often act contrary to the state objectives. In other states Local councils are very negative about waste recycling facilities and will often close down existing skip bin yards because new neighbours object to them even though they may have been in business at the site for many years.
The waste levy increase for dry waste was from $8 per tonne in December to $40 per tonne today. In the future the levy will increase by $10 about every 18 months roughly. But before you give your Western Australian skip bin supplier a tough time just pause a moment and think about the residents of NSW who are currently being hit with a waste levy of $127 a tonne. Life in the WA skip bin industry is still good by comparison.
Authored By:

Stephen Shergold

Published:

04/02/2015