Skip Bin Hire Victoria delivered to Victorians from local depots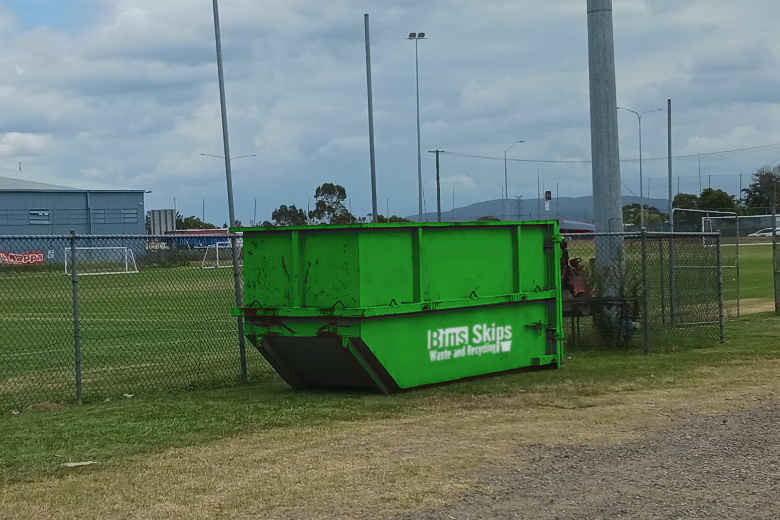 Skip Bin Hire for Victorians in Metro and Rural Locations
In Victoria it is possible to hire a skip bin online through our friendly easy to use website. We offer you the greatest choice of skip hire in Victoria. These services are delivered by local business partners who focus on providing customers with:
Great customer service,

Efficient rubbish removal to maintain wining competitive prices and

Positive consumer feedback.
Our partners in Victoria provide skip bin hire services that are reliable and friendly. So no matter if you need a skip for a garage clean out or a renovation, Bins Skips is the place to find your next skip bin in Victoria.
Reasons to Book Your Skip Bin With Us
Easy to find a choice of skip bins
To book and pay for hiring a skip bin on our site takes just 4 easy steps. So when you need a skip, Bins Skips is your one stop shop with friendly staff to take care of all your skip hiring and skip bin needs in Victoria. When you search for bin hire services we will give you a short-list of available options with details of the service, bin and affordable price. We don't like hidden costs so we publish any fees and charges associted with the bin hire.
Easy to book skip bins online night or day
Our website never closes, so you can book and pay for a skip bin anytime of night and day. We provide extensive information about bin size, waste type and delivery options about the service. To book you are guided through 3 screens where you telss about you location and delivery preferences, your details and then make payment using a secure payment gateway.
Keeping in touch
Beyong booking the skip bin we aim to keep you informed about the service to be delivered. We confirm you booking in an email with all the details you have provided. We update you each step of the service, confirming delivery and reminding you when pick up will occur. And after providing the service we ask for your feedback.
Friendly staff only a phone call away
If at any time (within business hours) you need to speak to someone we have friendly staff awaiting you phone call to assit you.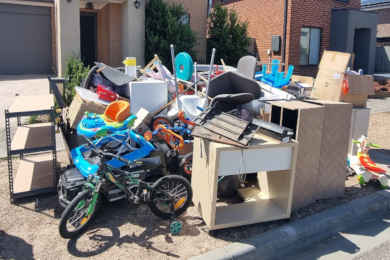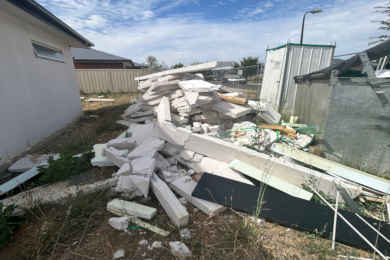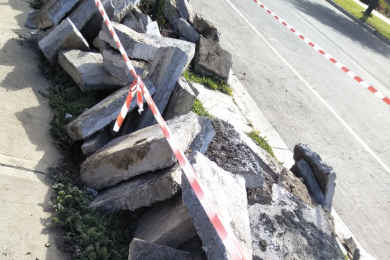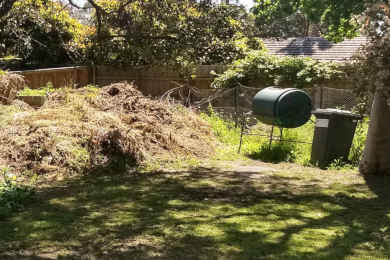 Frequently Asked Questions about Skip Hire Victoria
What is the the most efficient service for Rubbish Removal?
Skip Bin Hire companies are focused on waste management when offering rubbish removal services to reduce the amount of waste going to landfill. This has become more and more important because of the rising waste levies or taxes that waste businesses have to pay when sending rubbish to a tip. Finding ways to avoid paying the landfill levies by recycling makes rubbish removal more cost effective and efficient. Only one business in a region call have the best price and to find them could take a lot of time and effort unless you can find someone who done the work on your behalf.
With a skip bin the hirer or the customers do the loading of the skip bin. This isn't really hard work especially if you can some friends and relatives to help. As they say many hands make light work
What is needed for the disposal of household items?
The easiest way to get rid of household items or rubbish is to hire a skip bin. The bins come in a range of sizes from mini skip up to hook lift bins that can be 30.0m³ that could be used to remove household items from a warehouse (or commercial waste). If you are doing a spring clean of the a 3.0m³ or 4.0m³ will be enough.
Household items like furniture, clothes, toys are relatively light. Usually about 150kg per cubic meter. So when you are looking for a skip bin for household stuff you don't need a heavy general waste bin. Getting a heavy waste bin you would be paying good money for tipping you don't need.
What skip bin sizes are popular in Victoria?
Available skip bin sizes in Victoria are similar to else where in the country. The most popular skip bin sizs is probably a 3.0m³
Do you just do skip bin hire Melbourne or can you deliver to rural Victoria?
We provide skip bin hire in both Melbourne and regional Victoria. In and around Melbourne there is a larger choice of bins from mini skips through to large hook bins. In rural and regional Victoria the choice is reduced so getting the exact right bin may be a little harder (but we will do our best).
Why are council permit required in Victoria?
Permits are only required if you want the skip bin placed on public land owned by the local government authority. This land includes the nature strip, the road or public spaces like parks and reserves. Most Melbourne local government authorities required permits when bin are placed on thier land. If you plan to use the naturestrip allow extra time to organise the licence and don't leave it to the same day or a delivery date in a day or two time.